Yes!

We serve !
Please use the navigation above to navigate our products and services.
[ Close ]
We're Sorry!

We do not service at this time.
Click here to let us know that you'd like us to service your area.
[ Close ]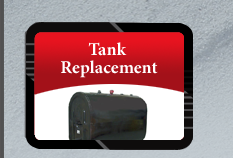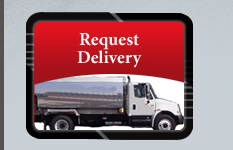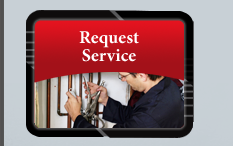 High-Efficiency Heating Equipment
W.F. McCoy customers enjoy superior comfort and efficiency because we install advanced heating equipment that delivers more even, consistent heat while using less fuel. We do meticulous work so that your installation performs as the manufacturer intended - and looks great.
Boilers

Buderus Boilers

Buderus products are widely acknowledged as the world standard in high-efficiency, low-emission hydronic heating. A cast-iron Buderus boiler equipped with the Buderus Logamatic Control brings your home into the 21st century, with the option of weather-responsive heating that reduces fuel use at the same time that it greatly improves your level of comfort.


Peerless Boilers

Peerless cast iron boilers have been manufactured and sold in the United States since 1908. Through experience, technology and innovation, Peerless has positioned itself as one of the best boiler manufacturers in the industry. All Peerless boilers are made of durable and reliable cast iron. Cast iron hot water boilers have life expectancies of 20 to 30 years or more. Cast iron heats up very rapidly and takes a long time to cool down, thus providing comfortable, efficient heating for your family.


Furnaces

Thermo Pride Furnaces

Thermo Pride's line of oil furnaces has evolved over fifty years and is probably the most complete line on the market. Models with dedicated airflow directions are available in upflow, downflow and horizontal styles and in a broad range of BTU capacities. Forty-six physically different models make up the complete Thermo Pride oil furnace offering, thus providing the capability of installation in virtually any application. This breadth of product line reflects the long term Thermo Pride commitment to oil furnaces and is a testimony to the overall popularity of the Thermo Pride brand.


Water Heaters

Buderus Water Heaters

Buderus water heaters are designed for m many years of trouble-free operation. They're made with superior insulation for minimum heat loss, and supply constantly available hot water at the turn of the tap. Easy to maintain, Buderus water heaters are equipped with a standard magnesium anode rod for active corrosion protection, and adapt readily to the Buderus Logamatic Control.

Bock Water Heaters

Recognized as the leader in oil-fired water heaters, Bock provides quality in construction, efficiency in performance and durability in operation. The company's patented, multi-finned Turboflue® transfers more than twice as much heat to the domestic water as its competitors, minimizing heat loss up the chimney. What does this mean for you? A hotter, quicker shower, energy and water conservation, and lower bills.


Oil Tanks

Roth Tanks

Roth Double-Wall Fuel-Oil Safety Tanks® are designed to offer the highest level of environmental protection. Each tank is actually made up of two tanks. The inner tank is made of blow-molded, high-density polyethylene that is seamless and absolutely leak-proof and corrosion-resistant. The outer tank is made of leak-proof, corrosion-resistant steel and is designed to contain at least 110% of the capacity of the inner tank for maximum protection. All connections are on the top of the tank, to ensure that the oil stays where it should. The shiny, steel finish gives the tanks a pleasing Euro-modern look.